This article is part of our MLB Observations series.
I didn't set out to join a Draft Champions league. I have enough baseball leagues already, and this one was a 15-team, 50-round draft, meaning I'd be beyond my depth for baseball in January. (I'm usually not caught up until at least late February.) But after being forced to opine on Jeff Erickson's uninspired, terrible and cowardly DC on the SXM show, the FOMO kicked, and I had to have one of my own. 
The draft goes 50 rounds because there are no in-season pickups, which mercifully cuts down on the management work. But the flip side is you better be covered at all the positions as best you can because otherwise you'll take zeroes in slots, and that's almost a guaranteed loss. 
I won't go through my reasoning for every pick – it would be too long and boring. But suffice it to say I was happy to pick 13th and get Shane Bieber and Walker Buehler with my first two picks, wait on closers and catchers and stack mostly hitting from Rounds 3-10. I'd use this same strategy again if I were picking middle or late in the draft – I never felt like I was chasing anything, except saves, and that was my own fault for waiting too long on Craig Kimbrel and Greg Holland. It's often a crap shoot in the middle rounds – when to take a player you need 70 picks ahead of ADP and when to wait another pass. 
In the end, it was fun, and it got me a lot more up to speed on baseball – it's more enjoyable to research a player you're about to draft for a potential $30K overall prize than to go tediously through depth charts, player by player. 
Here are the results. I'm Team 13 (Bieber/Buehler.)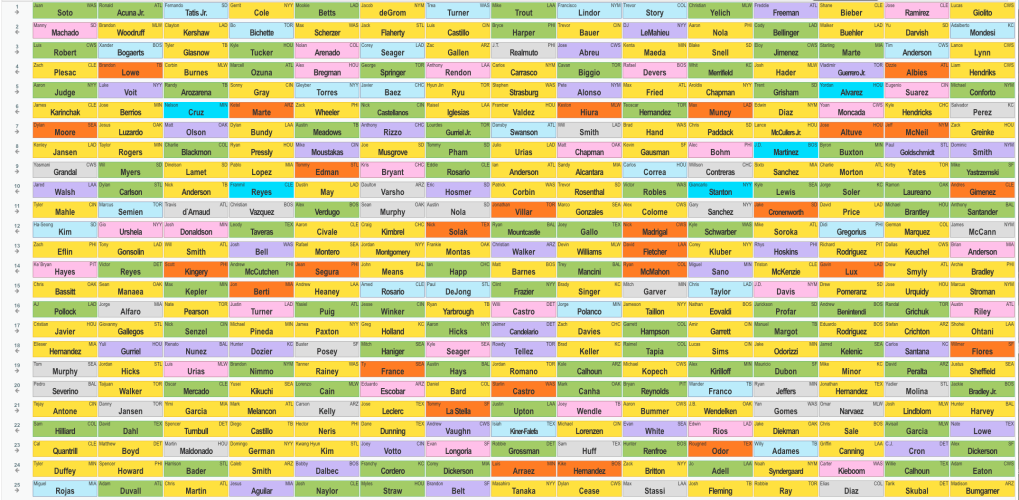 To enlarge image, click here.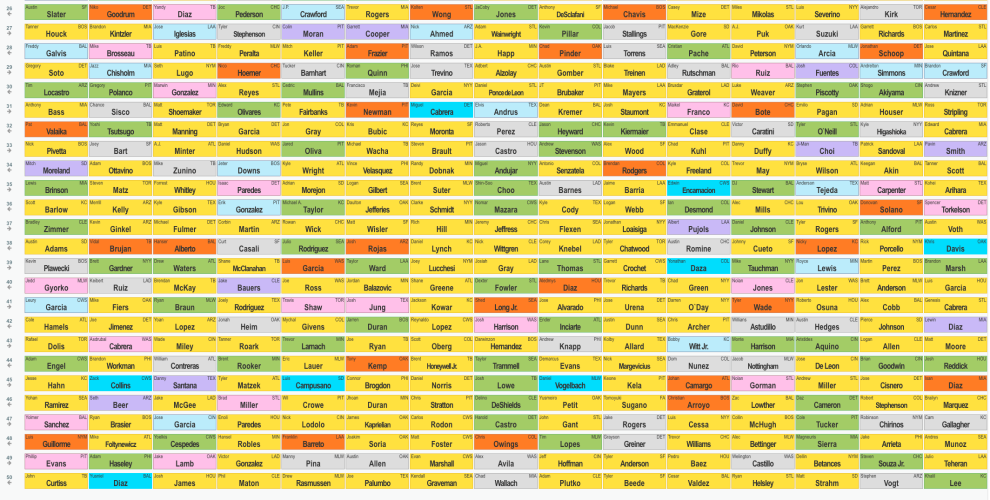 To enlarge image, click here.