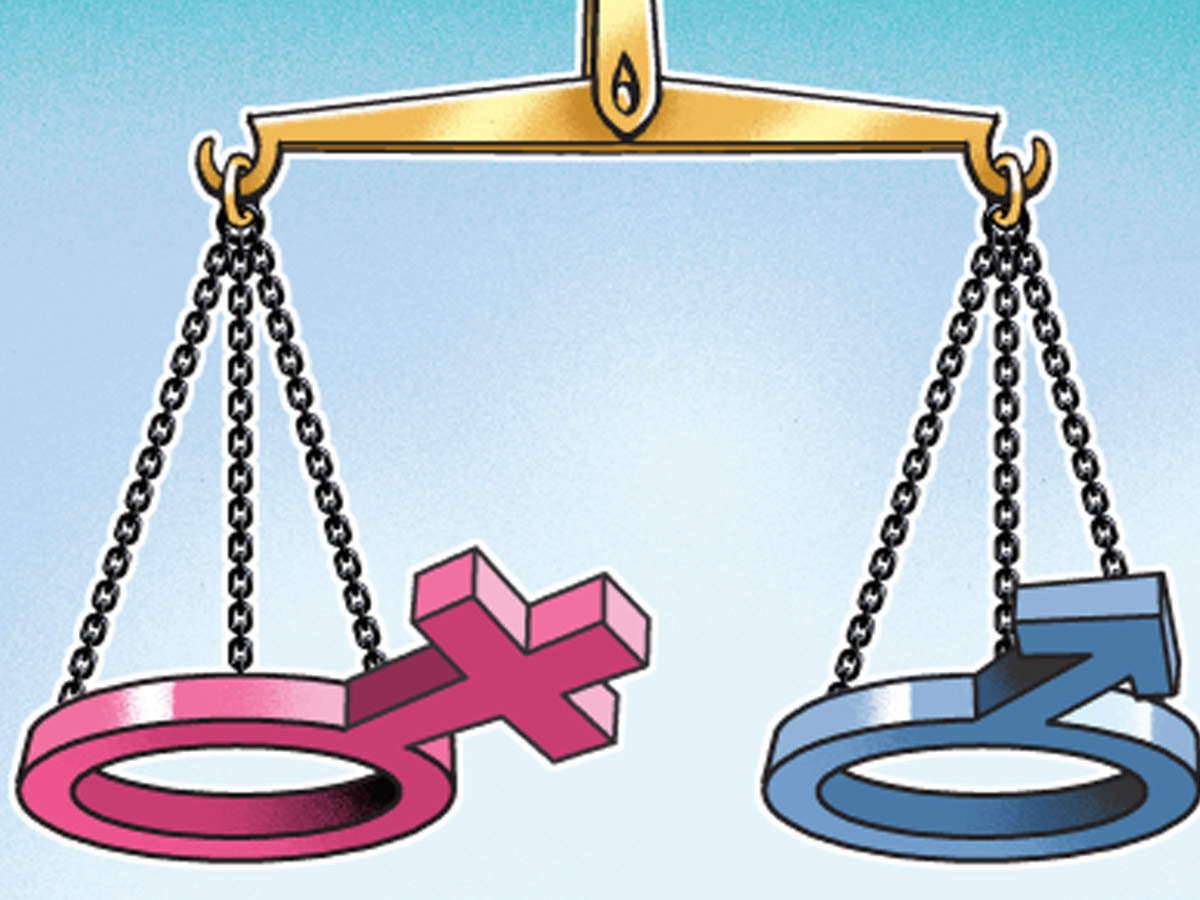 GURUGRAM
:
Haryana
health department has released the state's
sex ratio
at birth (
SRB
) data for 2020, revealing that the gap between the number of girls born per 1,000
boys
has widened to 922 — a slight dip from 923 recorded in the previous year. However, Gurugram showed significant improvement as its sex ratio at birth was up 11 points — from 910 in 2019 to 921 in 2020.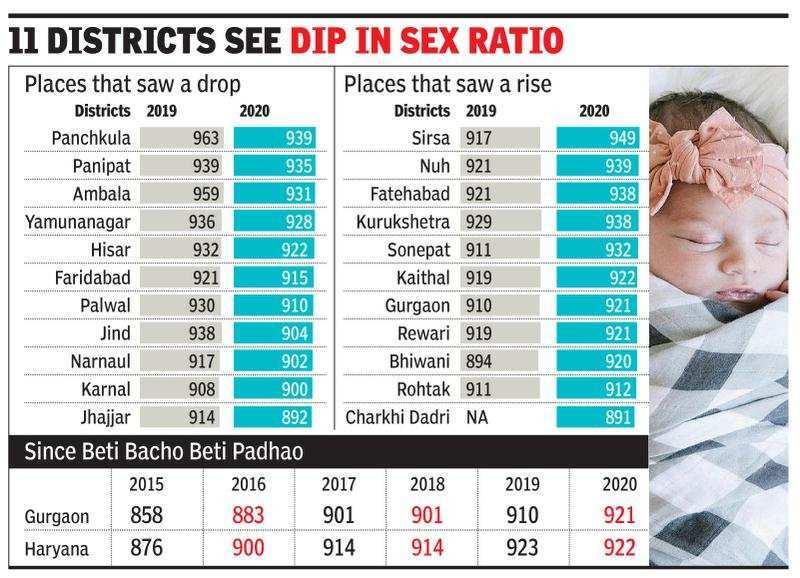 Having witnessed a considerable and consistent improvement in SRB since 2012, when the ratio stood at 832, last year was a setback for the state that has been notorious for its skewed sex ratio. Out of 22 districts in Haryana, 11 showed a downward trend. Since the launch of the Beti Bachao Beti Padhao scheme in 2015, this is the first time that the state has slipped in SRB. In 2015, the figure was 876, which rose to 900 in 2016, followed by 914 in 2017. It remained the same in 2018.
The 11 districts that saw a drop in SRB in 2020 include Panchkula, which topped the chart in 2019. The ratio dipped to 939 last year from 963 in the previous year. Ambala, which was at the second spot in SRB chart in 2019 at 959 also slipped to 931 last year. Panipat was at 935 last year, down from 939 in 2019. The worst performing districts in 2020 include Jhajjar at 892 points, Karnal at 900, Narnaul at 902, Jind at 904, Palwal at 910, Faridabad at 915, Hisar at 922 and Yamunanagar at 928.
Meanwhile, officials in Gurugram attribute the rise in SRB in the city to strict compliance with the Pre-Conception and Pre-Natal Diagnostic Techniques (PC-PNDT) Act, 1994 and frequent raids conducted by the health department in the past seven months.
The number of FIRs registered under the PC-PNDT Act rose 14 times, with the health authorities conducting raids even in other states. According to official figures, 14 cases were registered in 2019-20 as against just one in 2018-19.
"So far, we have filed 10 cases under the PC-PNDT Act that are from different states and three that belong to Gurugram. Our teams have been conducting raids in Delhi, Rajasthan and Uttar Pradesh. Our doctors are spreading awareness and also carrying out regular raids to curb the incidents of sex determination. As a result, the district's position has moved upwards in the SRB chart," said Dr Virender Yadav, chief medical officer, Gurugram.
According to the state data, 118 cases were registered under the same Act in 2019-20 while 681 cases were registered in 2018-19 and 577 in 2017-18.