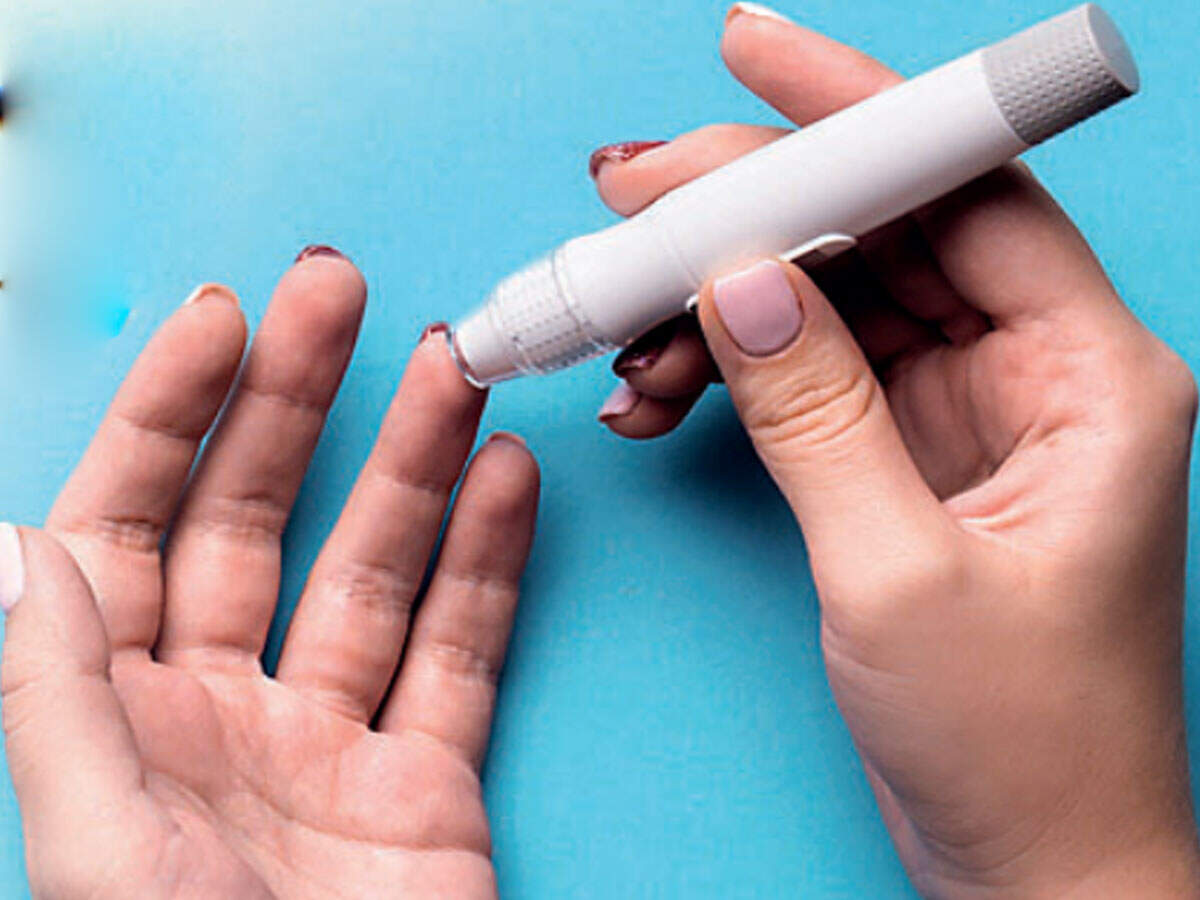 NOIDA: Sixty-seven-year-old Virmati Devi, a
Covid
patient with no comorbid condition, was detected with hyperglycemia after her recovery.
The woman from Greater Noida tested positive for Covid-19 on October 30 and was treated at a private hospital till November 11. Post recovery, she was detected with the disease, which was later treated with insulin. However, after months of being discharged, she is still on medicines for diabetes.
This condition has been found common in Covid patients above 40 years of age. While over 60 such patients were detected at Yatharth Covid hospital, around 12 from Sharda Covid hospital and 20 from Government Institute of Medical Sciences (GIMS), including its director. None of these patients had the condition prior to testing Covid positive. Experts said this condition is common in Covid patients but it is expected to be normal within one-two months of stopping the steroid intake. However, chances of patients turning permanently diabetic are also maintained especially among elder ones.
Health bodies like ICMR, WHO and FDA have approved steroid treatment of all L2 and L3 category Covid patients. "Post-Covid era will increase diabetic morbidity burden on the healthcare sector. We have noticed that L2 or L3 category patients of Covid, who had pneumonitis, getting treated with steroids and blood thinners for two weeks at least. A major side effect of steroids is that it increases the blood sugar by making the liver resistant to insulin. This is called steroid-induced diabetes. We have over 60 such patients," said Dr Sunil Kumar medical superintendent Yatharth Covid hospital Noida Extension.
According to Dr Kumar, majority L2-L3 category Covid patients above the 45 years and with a family history of type 2 diabetes are at high risk of developing this condition.
Further, such Covid patients, post-discharge are also placed on oral steroids for a month or two to treat inflammation in the lungs (pneumonitis).