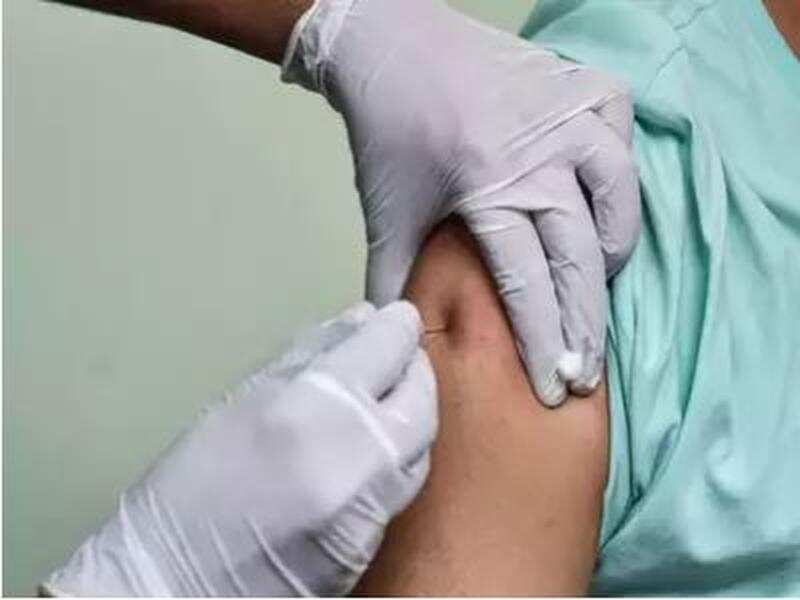 MUMBAI
: A Goregaon-based pathologist had to be on fever
medication
for four days following
vaccination
with
Covishield
due to high temperature, bodyache and headache. On the fourth day post-vaccination, Dr Siddhartha Gavaskar also experienced
symptoms
of vertigo. It was only on the fifth day that he felt symptom-free and fit to resume work.
Symptoms of fever, body pain, headache, nausea are all considered normal and even a sign of the body's "robust immune response" to the vaccine. But, in rare cases, some healthcare workers have suffered prolonged symptoms, even if they are mild in nature.
"There is no doubt everybody should get vaccinated, but it may be advisable to keep a relatively free calendar the day after vaccination," said Gavaskar, speaking outside the vaccination centre in NESCO, Goregaon, where he had accompanied his 90-year-old father Dr NS Gavaskar for vaccination on Friday. The senior Gavaskar had bouts of vomiting post-vaccination which settled with medication by evening. Another doctor said at least 20% of his staffers failed to show up for work the day after vaccination.
In Mumbai, where over 30,000 healthcare workers have been vaccinated till the ninth day of the drive, there have been around 250 (less than 1%) reported instances of minor after-effects and only two hospitalisations. Almost all vaccination centres are dispensing paracetamol tablets or asking those vaccinated to pop it to mitigate any symptoms that may follow.
Dr Aarti Shenoy, nodal officer of Cooper vaccination centre, said they have recorded cases of fever with chills, bodyache and giddiness. "The fever subsides with medication in two days while weakness could take another day. We haven't been informed of any cases where recovery took more than 3 days," she said, adding giddiness was often caused by taking the vaccine without a meal.
Former KEM dean Dr Avinash Supe recommended that doctors set aside critical activities and procedures for at least a day or two post-vaccination. He experienced bodyache 48 hours post-immunization and pain in the injection site after three days. "None of the symptoms were severe but one should be prepared for slight discomfort for a day or two," he said.
A senior BMC official who took the vaccine on the first day of the drive said she needed the entire Sunday to sleep off the mild fever and myalgia. A liver transplant surgeon from KEM Hospital said he scheduled his vaccination towards the weekend knowing there would be after-effects. At JJ Hospital, where 221 have taken the Bharat Biotech's Covaxin so far, doctors said there have been negligible adverse events.