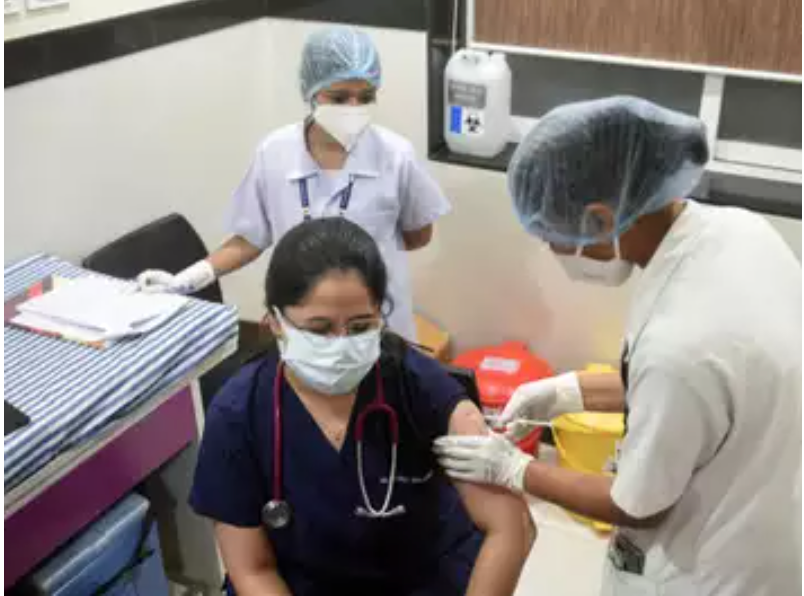 HYDERABAD/ PUNE:
India
's first indigenous Covid-19
vaccine
,
Covaxin
, effectively neutralises the more infectious UK variants of SARS-CoV-2 virus, reducing the possibility of the mutant virus escaping the body's defence system. This was stated by Covaxin developer
Bharat Biotech
on Wednesday following a research conducted by the company along with experts from National Institute of Virology (NIV) and Indian Council of Medical Research (ICMR).
The study, yet to be peer reviewed, concluded that the vaccine generated enough antibody capability in recipients (given two doses) to neutralise the mutated variant, also known as lineage B117 or 20B/501Y.V1. The joint research paper, 'Neutralisation of UK-variant VUI-202012/01 with Covaxin vaccinated human serum', has also been uploaded on bioRxiv, a server which carries pre-prints of research work before it is peer reviewed.
The paper said the researchers performed the plaque reduction neutralisation test, which is used to quantify the titer or concentration of the neutralising antibody for a virus, using the sera collected from 26 volunteers who received Covaxin to test against the UK variant and the heterologous strain of the virus. The researchers said that the neutralisation activity of the sera on both the UK-variant and the heterologous strain showed a similar efficiency.
The research team was led by ICMR director general Balram Bhargava and Raches Ella, project lead: SARSCoV-2 vaccine and head of business development & advocacy, Bharat Biotech. India has so far detected over 100 Covid-19 cases with the UK variant of the virus.