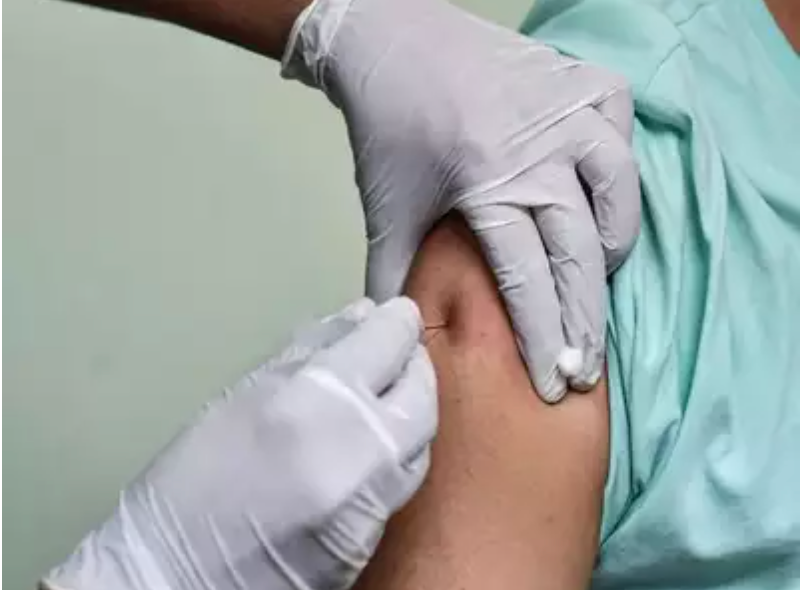 Ahmedabad: On the second consecutive day,
Gujarat
recorded over 55,000
daily vaccinations
for Covid-19. On Friday, 56,935
healthcare workers
(HCWs) got vaccinated at 1,387
vaccination centres
, taking the total to 2.12 lakh.
As the state has 4.33 lakh registered HCWs, the state has achieved 49% of the target – 55% of the total vaccination took place on Thursday and Friday alone.
"It is the direct result of increase in the vaccination centres and sustained campaign to include as many HCWs as possible on a daily basis," said a senior state health department official.
The senior officials had earlier mentioned that they intend to wrap the first phase of vaccination – for HCWs – by the first week of February.
Thereafter, the vaccination for frontline workers including central and state government employees, police and military forces, local governance bodies, etc. will be done.
"More and more hospitals and government facilities are joining the drive and the doctors and senior officials are encouraging their peers and subordinates to get the shot.
The high numbers show that the strategy of providing the role models for the process has worked," said the official.