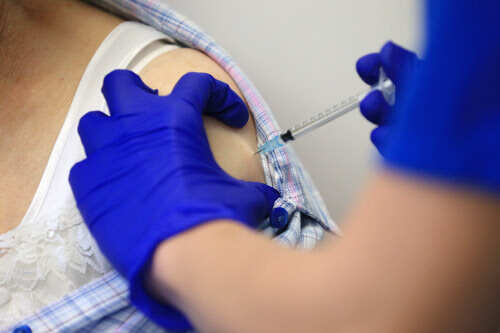 BHOPAL
: A 45-year old man, who had volunteered for Phase-III human trials of
Covaxin
in Bhopal, died on December 21, it emerged on Friday. Poisoning is suspected to be the cause of death.
Dean of People's Medical College Dr Anil Dixit said, "It had come to our notice that a volunteer, Deepak Marawi, died. However, death was due to other reasons and not a severe adverse effect (to the vaccine)."
Marawi's son Badal said he was a labourer and had volunteered for the vaccine trial. He was administered the first dose on December 12. It's not known if it was a vaccine or placebo.
The autopsy concluded that poisoning is the suspected cause of death. Viscera has been preserved for examination.