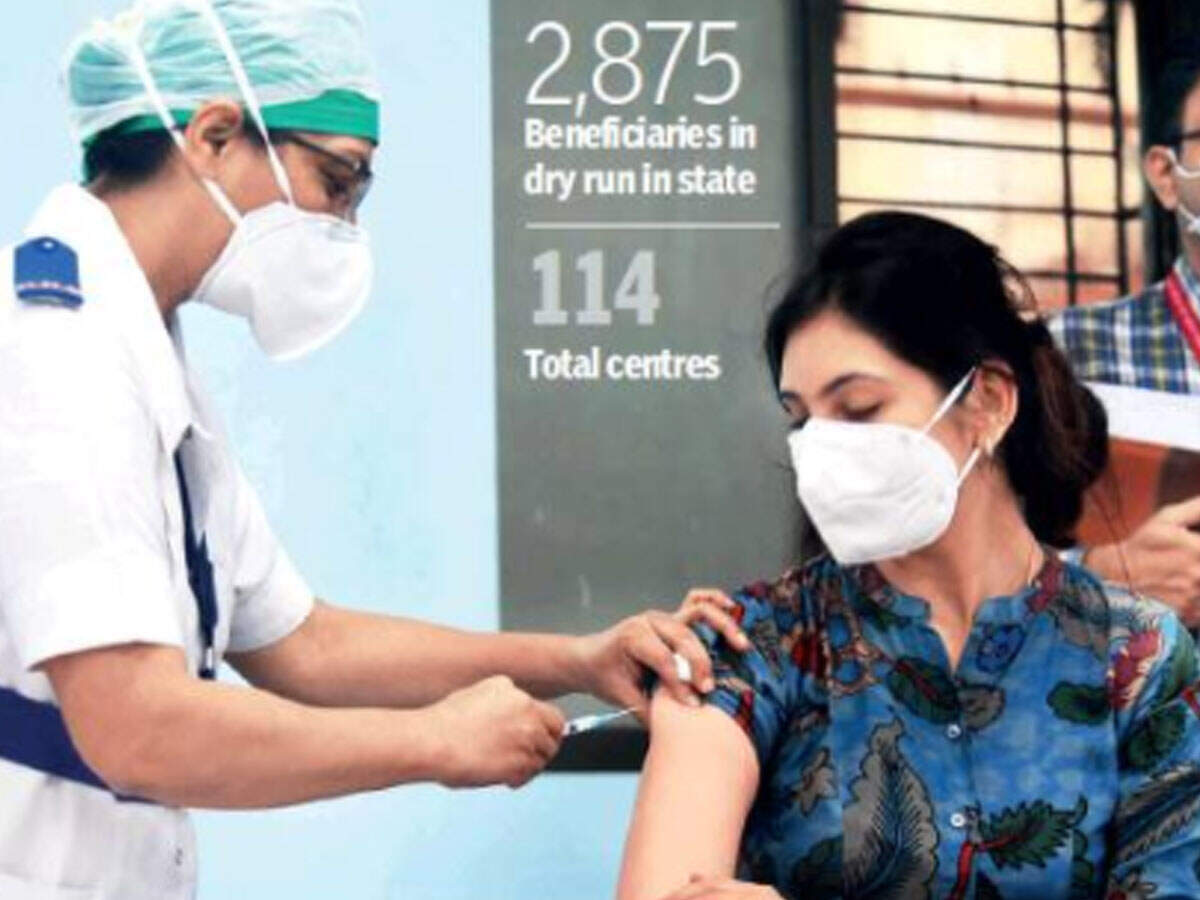 PUNE: The statewide dry run of the Covid-19 vaccine went off without any major glitches at 115 centres on Friday, though officials said that some issues related to the Co-Win application needed to be addressed.
In Mumbai, the dry run at three centres with 75 beneficiaries went on smoothly, barring a few technical lags. Observers of the mock run said the time taken from entry to actual vaccination — nearly 10-15 minutes — had room for improvement.
A senior BMC official said since the entire operation was through the digital application Co-Win, an average of only 8-10 people could be 'vaccinated' in an hour. Centres in Mumbai and across the state also found the Aadhar authentication process dragging on Co-Win. In fact, much of the lag seen during the dry run was caused by the delay in Aadhar verification of beneficiaries, a feedback that the state has shared with the centre.
Nashik district collector Suraj Mandhare said the vaccine beneficiaries would be given a token, which they would have to maintain till the complete vaccination process is over. After the vaccination dry run on Friday, Mandhare said, "The dual authentication was stressed. The beneficiaries should not miss their second dose."
In Kolhapur, the local authorities said there might be a challenge to ensure that the vaccine vial is used within four hours of opening. "We will ensure adequate registration of the beneficiaries so that such challenges can be overcome," said KMC health officer Amol Mane.
Health authorities from the Vidarbha region said there were no technical problems in Co-Win application and the entire dry run vaccination process for 25 participants was completed in two hours.
In Aurangabad, the dry run was smooth, barring a lapse in the logistics arrangement of setting up a hand-wash facility at the entrance of the centre.