McConnell instead laid into the "massive failure of institutions, protocols, and planning" and said the ultimate blame lay with the "unhinged criminals" and "those who incited them."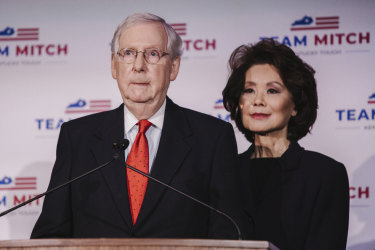 He did not single out Trump for inciting the violence as other Republicans and many Democrats have done.
"The ultimate blame for yesterday lies with the unhinged criminals who broke down doors, trampled our nation's flag, fought with law enforcement, and tried to disrupt our democracy, and with those who incited them," McConnell said.
"But this fact does not and will not preclude our addressing the shocking failures in the Capitol's security posture and protocols," he said.