The timing makes most officials believe that the Taliban are using the assassinations to complement their coordinated assaults on security posts and government-controlled territory to strike fear and increase the government's desperation at the negotiating table.
But some officials believe that at least some of the killings have a different source: political factions outside the Taliban that are beginning to use chaos as a cover as the country starts breaking down under pressure, settling scores in a troubling pattern reminiscent of Afghanistan's disastrous civil war a generation ago.
This new chapter of intimidation and violence first opened following the February 29 peace agreement between the Taliban and the United States, and it continued through the negotiations between Afghan and Taliban representatives in Qatar that paused last month. The next phase of discussions, set to reconvene Tuesday, will focus on solidifying the agenda for the negotiations, with the ultimate goal of creating a political road map for a future government.
Loading
The purpose of these current killings appears to be to terrorise Afghan society into submitting to whatever terms emerge from the talks, whether that is a peace agreement or civil war.
These targeted killings have been primarily carried out in two ways: gunfire and homemade bombs, typically assembled using plastic high explosives and powerful magnets, a government intelligence official recently told the Times, speaking on condition of anonymity. The magnet allows the attacker to easily and quickly attach the bomb to a car.
Abdul Qayoom — the brother of Dr Nazifa Ibrahimi, the acting head of the health department of the prisons administration who, with four others, was killed by a bomb targeting their vehicle in Kabul on December 22 — had warned his sister just weeks earlier that security in their neighbourhood was worsening.
"She told me, 'Brother, I am the head doctor, and I am not dealing directly with patients, so no one will try to hurt me,'" Qayoom said. "She dedicated herself to her job. She promised to serve her people, and she fulfilled that promise."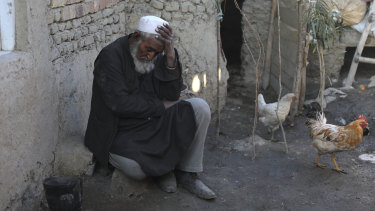 While no group has taken credit for the bombing that killed Ibrahimi, US and Afghan security officials say the Taliban have established a network of third-party criminals to carry out assassinations around the country.
Ahmad Zia Saraj, head of Afghanistan's National Directorate of Security, recently told parliament that his agency had arrested 270 Taliban members who were part of a special unit called Obaida Karwan that has been linked to the killings.
For the Taliban, the aim of these attacks is likely twofold: to degrade public trust in the government and to eliminate those who might oppose the group's interpretation of justice and virtue, especially if a version of their hard-line Islamic government returns to power following any peace deal.
Still, the group continues to deny accusations of its involvement.
"Civil employees of government, civil institutions, civil organisations and civil-society activists and independent people were never in our target list. Our mujahedeen are not involved in their killing," said Zabiullah Mujahid, a spokesperson for the Taliban. "We have condemned these killings, and we reject any involvement in these killings."
The New York Times