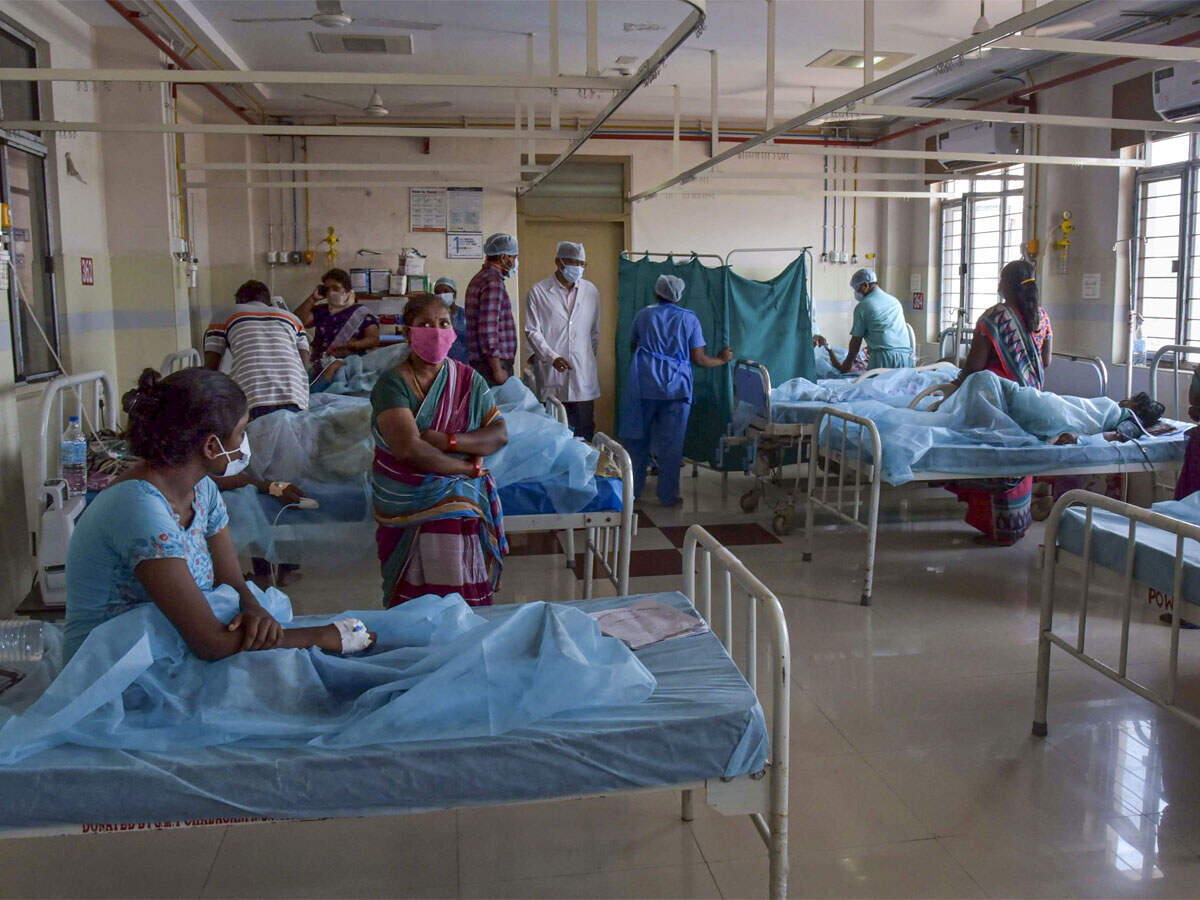 NITI Aayog
has proposed setting up of a Surveillance Information Platform as it plans to strengthen India's public
health surveillance system
, a need strongly felt after the outbreak of
Covid-19 pandemic
.
The platform will store, analyse, and auto-generate relevant reports and will remain a repository for further analysis and research while complementing the available surveillance information, it has proposed in the white paper released on Vision 2035 Public Health Surveillance in India.
The Aayog has envisaged key building blocks as part of the vision including an interdependent federated system of governance architecture between the Centre and states and enhanced use of new data collection and sharing mechanisms for surveillance based on unitized, citizen-centric comprehensive electronic health records (EHR) with a unique health identifier (UHID).
Besides, this will be complimented by the existing disease surveillance data and information from periodic surveys. Further, there will be enhanced use of new data analytics, data science, artificial intelligence, and machine learning and advanced health informatics to aid surveillance.
"Going forward, India's public health surveillance will be based on individual EHR that capture and amalgamate individuals' health-care related information through the use of a UHID," the Aayog has proposed.
According to the Aayog, this is used in every clinical, laboratory, or pharmacy visit and for vertical disease control programs. Further, the periodic surveys are positioned as additional complementary methods to reassess the incidence and prevalence of diseases or risk factors, to adjust and refine standard case definitions periodically, to define epidemic thresholds, and to refine response levels and measures, it said
The Aayog has suggested a multi-pronged strategy to achieve this including establishing a governance framework that is inclusive of political, policy, technical, and managerial leadership at the national and state level.
Besides, it has suggested identifying broad disease categories that will be included under public health surveillance while enhancing surveillance of non-communicable diseases and conditions in a step-wise manner.
Further, it has suggested prioritizing diseases that can be targeted for elimination as a public health problem, regularly improving core support functions and establishing mechanisms to streamline data sharing, capture, analysis, and dissemination for action.
"All through this process, consider strengthening human resource capacity, laboratory infrastructure, referral networks, and community-based surveillance," it said, adding that the implementation of this vision can thrust India to be a global and regional leader in public health surveillance.