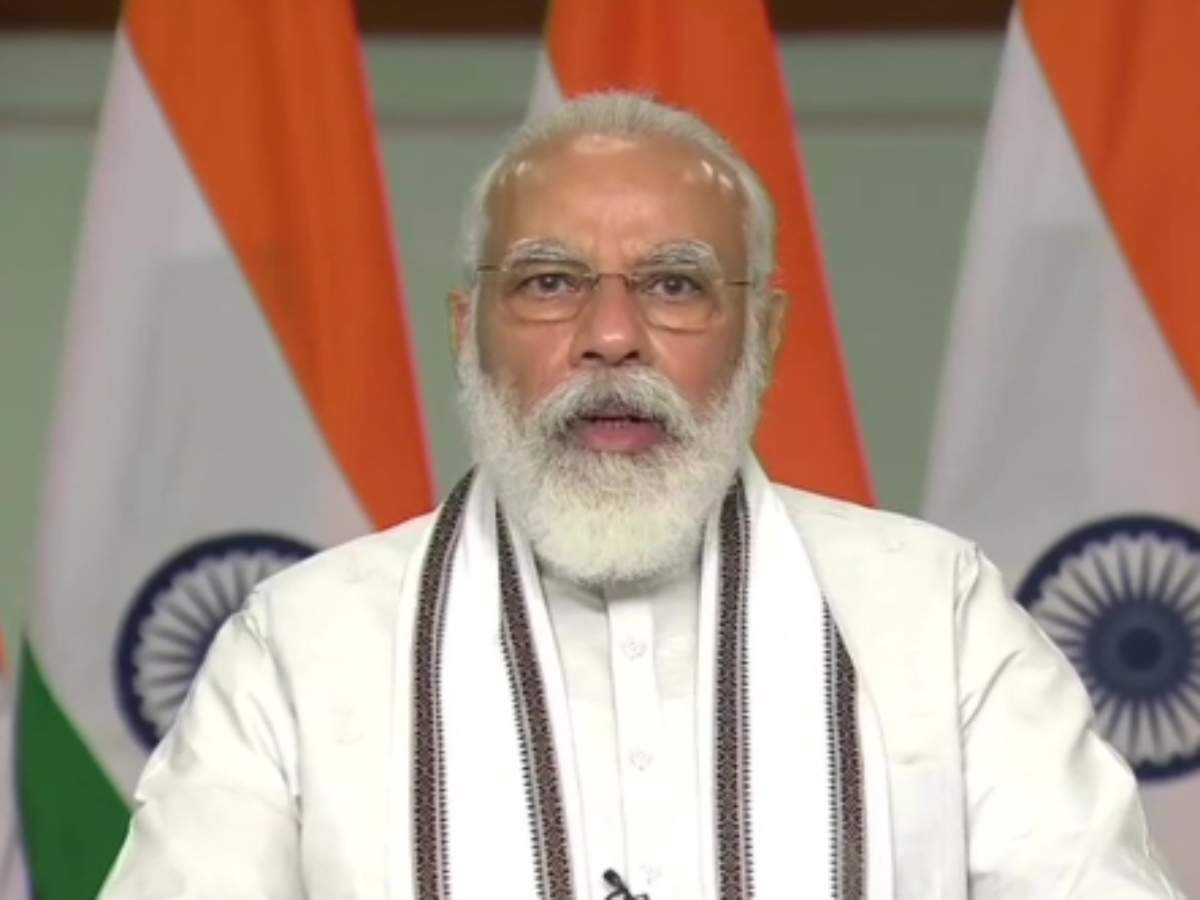 NEW DELHI: Prime Minister Narendra Modi on Monday asked pharma companies developing vaccines against
Covid-19
to come up with suggestions on regulatory processes and make efforts to create awareness among people about the vaccine and its efficacy.
The PM's comments came during a virtual meeting with teams from three biopharmaceutical companies which have vaccine candidates at different stages of trials. The firms are Dr Reddy's Labs, Gennova Biopharma and Biological E. During the meeting, Modi said the firms should make efforts to inform people in simple language about the vaccine and related matters such as its efficacy, the government said. Matters relating to logistics, transport, cold chain etc. in delivering the vaccines were also discussed.
This was Modi's second interaction with teams working to develop a Covid-19 vaccine. On Saturday, he had visited Zydus Cadila's vaccine development facility near Ahmedabad, Bharat Biotech's facility at Genome Valley near Hyderabad and Serum Institute of India (SII) in Pune to review the vaccine development process.
SII, which is the manufacturing partner for Oxford-AstraZeneca's vaccine candidate, is conducting Phase 3 trials in India and has said it will apply for emergency use authorisation for the vaccine in the next two weeks. Bharat Biotech has also started phase 3 trials for its vaccine candidate in India, whereas Zydus Cadila is likely to enter phase 3 trials soon.
While Dr Reddy's Labs is conducting Phase 2/3 clinical trials in India for the vaccine candidate developed by Russia, both Gennova and Biological E have locally developed candidates at early stages of trials and detailed data and results are expected early next year. Modi also appreciated the effort put in by scientists to come up with a vaccine.