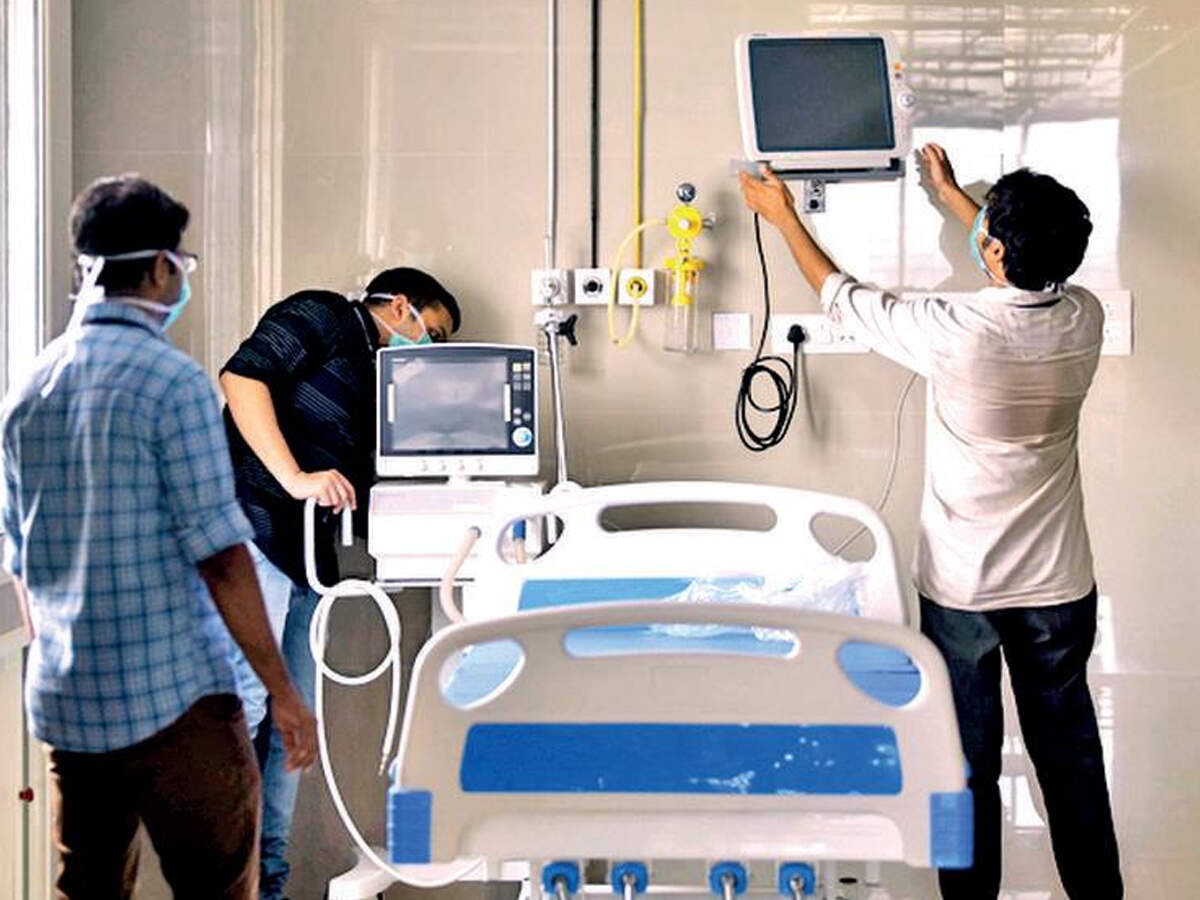 New Delhi:
Delhi government
on Wednesday
added
20 ventilators
to
beds
at its
Burari Hospital
, which will allow for full-fledged
ICU treatment
and said that another 30 ventilators will be added by Saturday, increasing the capacity to 50.
Minister of health and family welfare Satyendar Jain also inaugurated a bio-medical and surgical waste management site at the hospital, which was opened four months ago.
In a bid to reduce the mortality rate of Covid-19 cases, Delhi government has added 2,000 Covid beds and 1,300 ICU beds in the last fortnight.
From total 16,172 Covid beds on November 9, the number was increased to 18,196 by Wednesday, while the number of ICU beds with ventilators has gone up from 1,264 to 1,412 during this period and that of ICU beds without ventilators from 2,044 to 3,200. The highest increase in ICU beds has been in Delhi government's GTB hospital, where 232 ICU beds were added, followed by Lok Nayak hospital, where 200 ICU beds were added.
"This augmentation in bed capacity was done under the constant supervision of the chief minister and as a result, there nearly 9,000 Covid beds and more than 1,000 ICU beds available for patients in Delhi's hospitals at the moment," an official said.
"The biggest threat in the pandemic is that of death. The youth have higher levels of immunity, but the family back home, they are exposed to a greater threat," Jain said at Burari hospital. "The spread can be curbed if both — the ones who are Covid-positive and the ones who are not — wear a mask. I urge everyone to wear a mask," he said.
"An interesting observation is that the lowest positivity rate is of the staff at Delhi's Covid hospitals. Hopefully all shall be fine soon." Jain said. He also commended the doctors and other healthcare staff at the Burari Hospital for taking care of 1,000 patients within just four months since the facility opened.