Video Management
Panopto Adds Webex Integration
By Dian Schaffhauser
11/18/20
Panopto
and Webex
users will now be able to transfer their video recordings to their
media library, thanks to a new integration. Panopto produces video management applications; Webex
is a videoconferencing program.
The
integration enables schools to transfer the recordings of Webex
meetings securely and automatically into their Panopto on-demand
video
libraries,
where the videos become shareable as well as searchable down to the
spoken word. A "smart chapters" function in Panopto's
system also generates a table of contents and a visual index of the
meeting, to help users find key meeting moments.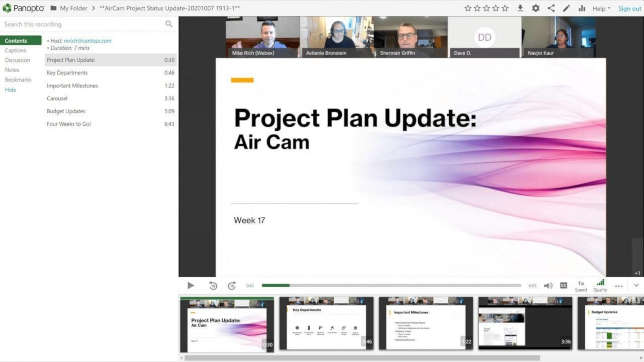 "Demand
for meeting recordings due to remote work and distance learning has
skyrocketed since the start of the pandemic," said Panopto Chief
Operating Officer Sean Gorman, in a press release.
"Universities … can now meet this demand while simultaneously
creating a new searchable library that makes every student and
employee more productive."
More
information about the integration is available on
the Panopto website.


Dian Schaffhauser is a senior contributing editor for 1105 Media's education publications THE Journal, Campus Technology and Spaces4Learning. She can be reached at [email protected] or on Twitter @schaffhauser.