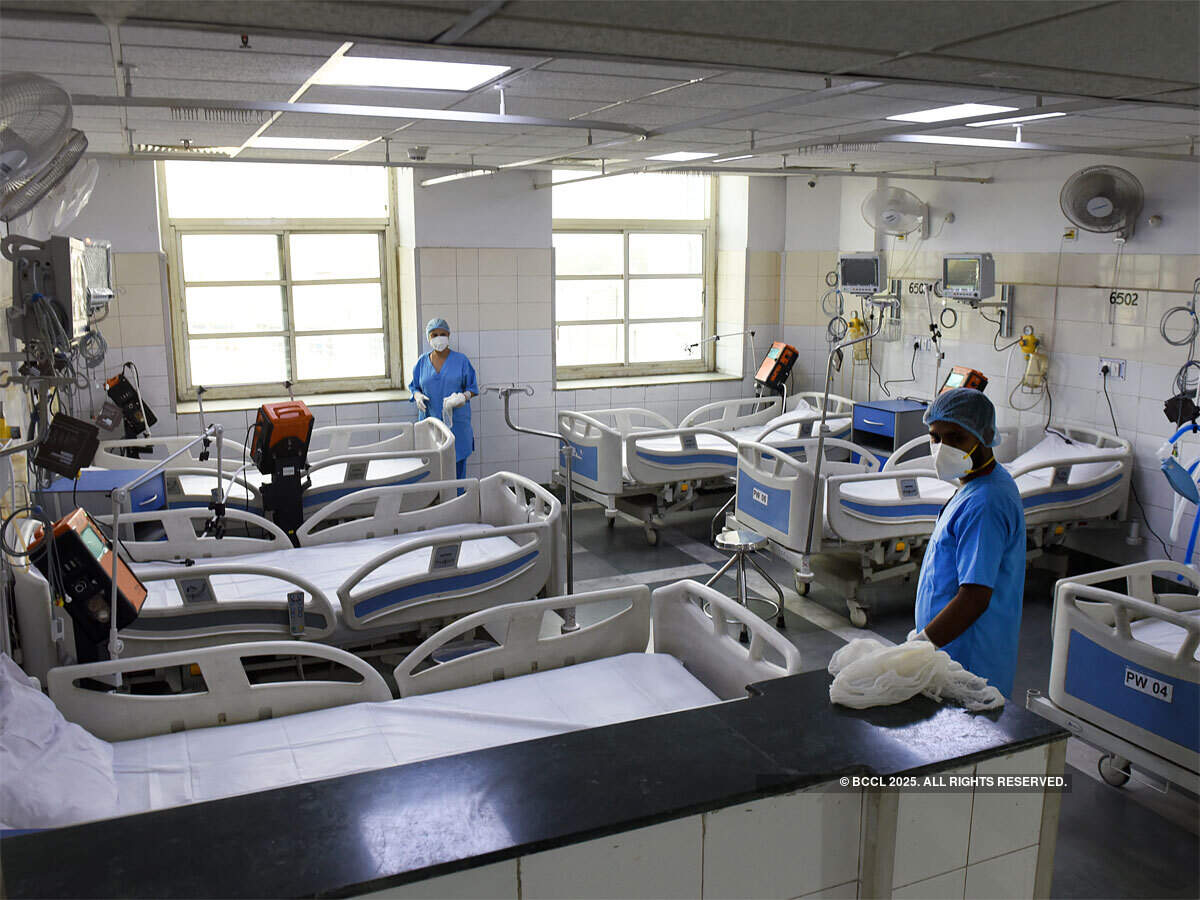 New Delhi: To augment the health infrastructure, 1,400 ICU beds are going to be added to the city's hospitals over the next few days, 663 by Delhi government and 750 by the central government. The increase in beds will make the government ready to deal with the rise in critical Covid-19 patients and help save their lives.
On Wednesday, chief minister Arvind Kejriwal visited GTB Hospital and reviewed the preparedness and healthcare facilities. In a meeting with doctors and the hospital administration, it was decided to increase the strength of ICU beds by 232 in the next two days, which would take the total number to 400.
"Covid-19 cases have been rising over the past few days, but a sufficient number of beds are available in Delhi's government and private hospitals, except for some big private healthcare facilities. However, there is a dearth of ICU beds. We are making efforts to increase such beds," said Kejriwal.
The CM added that health minister Satyendar Jain had also convened a meeting with other hospitals and a decision was taken to increase 663 ICU beds in Delhi government hospitals over the next few days. "The Centre has assured us that Defence Research and Development Organisation will increase another 750 ICU beds in central government hospitals. This means Delhi will have 1,400 additional ICU beds in the next few days," said Kejriwal.
Underlining that checking the rise in Covid-19 cases and taking steps to treat infected patients were key elements in the government's fight against the virus, Kejriwal said, "I agree that Delhi has the maximum number of Covid cases right now. However, videos that had surfaced from big countries and cities across the world, like Italy, France, New York and Sweden, showed people lying on the roads as they were unable to get beds in hospitals. At that time, New York had reported 6,300 cases in a single day and around 550 deaths. In comparison, our doctors have done a commendable job."
Lauding doctors and healthcare personnel, the CM said, "We do not see people lying in the corridors of hospitals or on the roads in Delhi as they are getting adequate and timely treatment. I was touched by the response of the doctors at GTB Hospital when they immediately agreed to increase the number of ICU beds."
"Increasing ICU beds to 400 from the existing 168 within two days is not an easy task. The way our doctors have responded to this pandemic is commendable. They have played a better role in Covid management than their counterparts in Sweden, New York and many other countries and cities across the world," added Kejriwal.