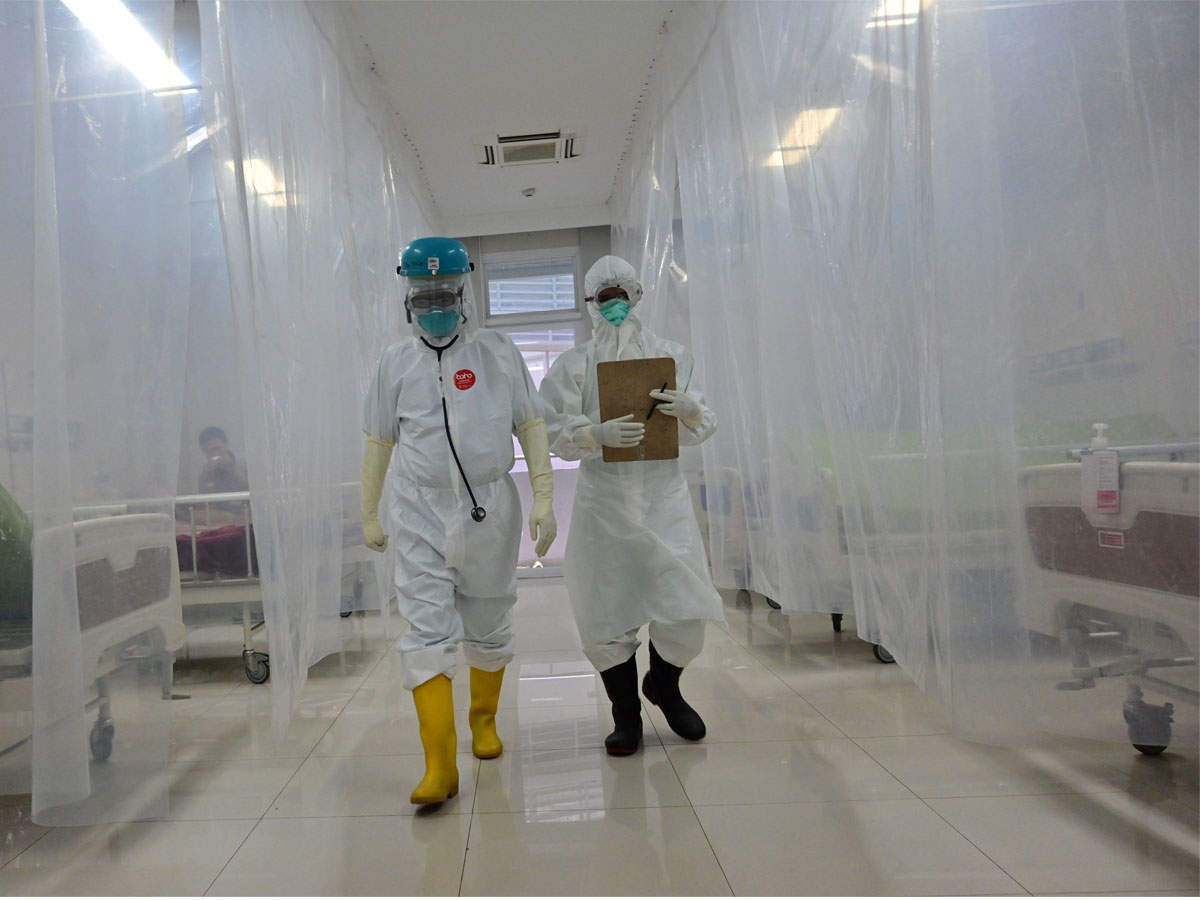 Ghaziabad
: Two more private
hospitals
in the district — with nearly 115 beds — may start treating patients with
Covid-19
by the end of this month.
During a meeting with the Indian Medical Association (IMA) officials on Tuesday, the district magistrate said the plan is to increase beds in L2 and L3 facilities and has urged private doctors to open Covid wings in their hospitals.
One of the hospitals is located in Lohia Nagar while the other is situated on NH-9, officials said. The hospital at Lohia Nagar has agreed to provide 100 beds, of which around 30 will be equipped with ICU facilities.
DM Ajay Shankar Pandey also directed the private hospitals to ensure that no serious patient is denied treatment in want of beds. The DM also asked them to keep 20% of its capacity reserved for patients referred by the administration.
Dr Ashish Kumar Agarwal, IMA president (Ghaziabad), said: "The hospital in Lohia Nagar has been asked to start its Covid-19 facility by November 25. Meanwhile, talks are going on with another hospital for the provision of 10-15 beds."
Meanwhile, three L1 government hospitals with 1,100 beds are on standby, while two L2 hospitals with 176 beds and one L3 hospital with 400 beds are functional in the district.