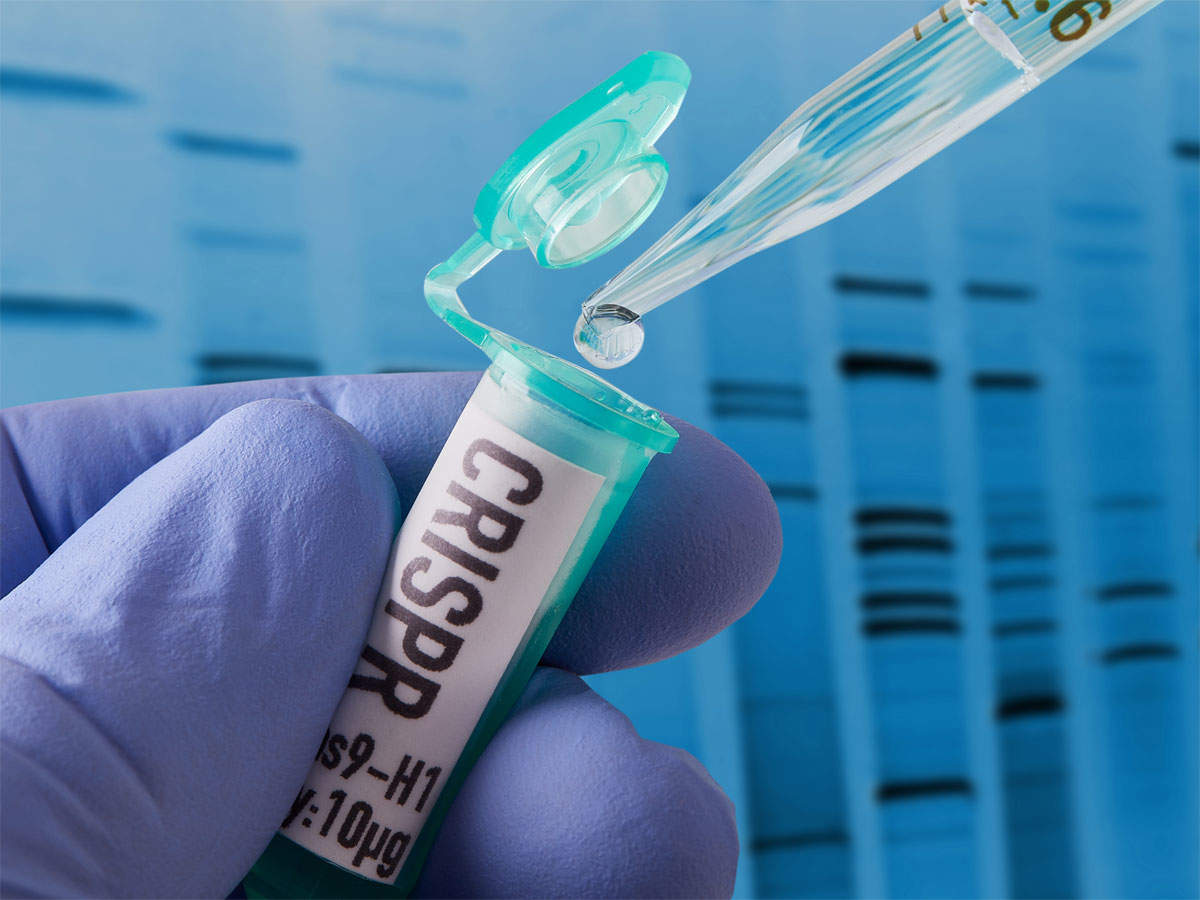 New Delhi: The world's first
CRISPR Cas-9
(gene-editing tool)-based
diagnostic test
for
Covid-19
,
Feluda
, will be available in
Delhi-NCR
from December first week and will shortly thereafter be rolled out in Mumbai, Kolkata, Hyderabad, Bengaluru, Chennai, Ahmedabad and Pune, substantially increasing India's testing capacities.
The test, developed indigenously by the CSIR's constituent lab, Institute of Genomics and Integrative Biology (CSIR-IGIB) and named after the fictional detective created by doyen of Bengali cinema Satyajit Ray, will be available for testing in remaining cities across the country subsequently in a phased manner. The cost of the test, which can give results in 6-7 hours, will be based on the respective state government guidelines. The main advantages are its affordability, relative ease of use and non-dependency on expensive Q-PCR machines.
"It's a proud moment for India. It reflects true spirit of our young scientists who have risen to the occasion and provided us an indigenous test which we foresee as a global product," Shekhar C Mande, director general, Council of Scientific and Industrial Research (CSIR), told TOI.
These kits will not be available for individuals. Initially they will be available at Apollo Hospitals which on Thursday entered into a partnership with Tata Medical and Diagnostics (Tata MD), a new heathcare venture of the Tata Group, to kick off the TataMD Check test, powered by Feluda, in the country.
The Tata Group had got the licence from CSIR-IGIB for development and commercialisation of the testing kit for rapid and accurate diagnosis of Covid-19. The TataMD Check testing kits are currently being manufactured at the company's production facility near Chennai.
During the next few weeks, Apollo Hospitals group will ensure availability of TataMD Check testing in eight hospitals in Phase-I. The location-wise quantities will be ramped up based on the demand and need for expanding to other centres.