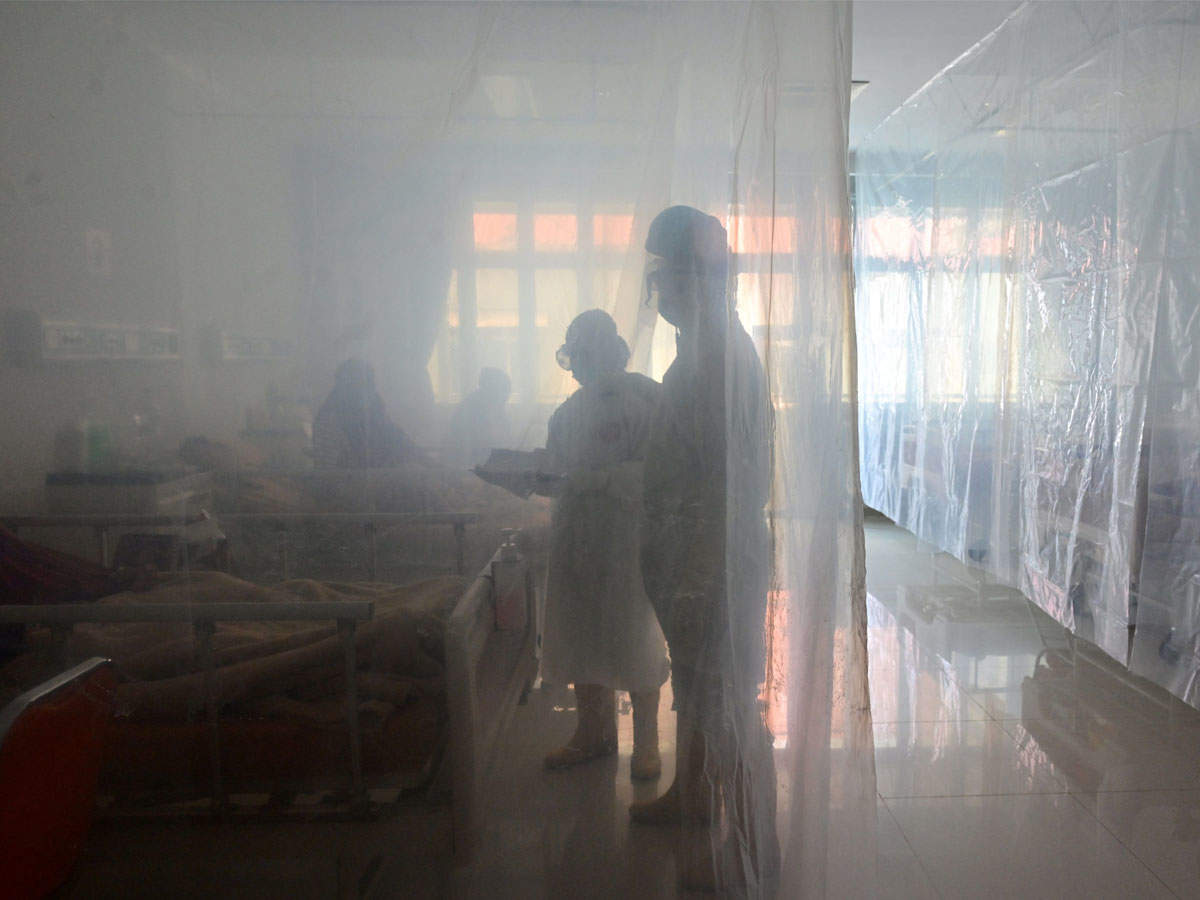 New Delhi: North Delhi Municipal Corporation will start admitting novel coronavirus patients to
Hindu Rao Hospital
from Wednesday after converting its 20-bed ICU ward into a corona facility.
Mayor Jai Prakash said the administration had also finalised the duty chart for three shifts at the ward, located at one corner of the 980-bed hospital. After inspecting the arrangements on Tuesday, Jai Prakash met medical superintendent Dr Anu Kapoor and other senior doctors.
"Patients with serious symptoms will be kept in this ward. A room adjoining the ward will be used for keeping patients for a few days after they are discharged from here," he said.
The number of beds may be increased, depending on requirement, the mayor said. The move has come after the home ministry on Sunday suggested using municipal hospitals for Covid patients in the wake of the recent surge in cases in the capital.
The arrangement won't affect OPD services "unless we need to increase the number of Covid beds", Jai Prakash said. The largest municipal hospital in Delhi was designated a coronavirus facility on June 14. However, on October 13, it was removed from the list due to low occupancy.
The work is also on to reconvert the 100-bed Balak Ram Hospital into a Covid facility for patients with mild symptoms.
The corporation, however, claims that Delhi government has not cleared its previous corona-related bills of Rs 4 crore. The government didn't respond to the allegation. The mayor said the civic body had informed both lieutenant governor's office and Delhi government about the tentative cost for arranging logistics and other facilities this time too.
"We are always ready to serve people, but Delhi government should also provide funds to the corporation for arranging such facilities," said Jai Prakash.