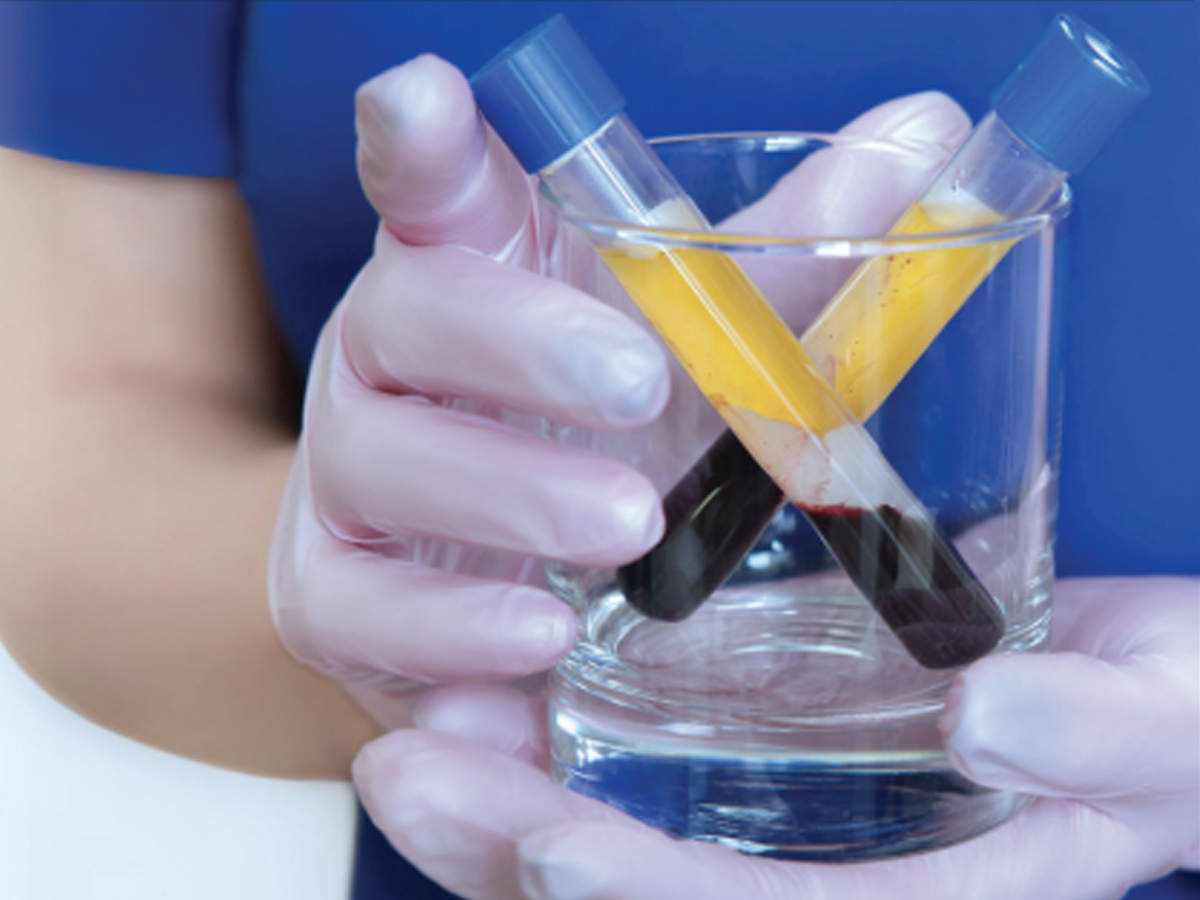 Nagpur: With physicians finding receptor binding domain (RBD) plasma highly effective in viremic phase (first 8-10 days) of Covid infection, the demand for the strong anti-viral therapy has steadily shot up. The district still has over 1,000 mild, moderate and severe Covid patients, who are in urgent need of
RBD plasma
, which is showing impressive results. Yet, public and private blood banks are unable to harvest enough plasma stock mainly because of lack of enthusiasm in eligible recovered Covid patients. This has led to relatives running pillar to post to find donors, as blood banks are insisting on RBD plasma bag for donor beside the regular fee.
"I was willing to pay more instead of bringing a donor. But the blood bank didn't accept and took an assurance to bring it a donor later," said a man whose elderly father needed RBD plasma.
RBD plasma seems to be a scarce resource as not all recovered Covid patients qualify for donation. Even after meeting the criteria, such as being free of any lifestyle diseases, and other comorbidities, a donor needs to carry greater than 640 antibody titer to be effective. Yet, in entire Central India, city-based Lifeline Blood Bank is the only facility to conduct an RBD test before harvesting convalescent plasma.
Lifeline's medical director Dr Harish Warbhe told TOI that he has over 15 storage centres in the region where the daily demand for RBD plasma has gone up to 100 bags per day. "We had conducted some camps to harvest RBD plasma. I am trying to hold more camps. Now, I feel social and religious organizations too must come forward to convince community members to donate plasma," he said.
Dr Warbhe said in the United States, the use of RBD plasma has significantly gone up while WHO's studies on new anti-viral drugs are not encouraging. In India, centres at Pune, Mumbai and other big cities too are gradually shifting to conducting RBD testing before harvesting plasma using different techniques.
Surprisingly, the government's platina therapy project — dubbed the world's largest convalescent plasma trial — is still following the traditional blind therapy without carrying out RBD tests.
"US-FDA approved world's first RBD-antibody testing kit on July 31 this year. We had called those in the second week of August at Lifeline and started India's first RBD Plasma Bank on September 6. We get high RBD-antibody level only in 2-4 out of 10 recovered Covid patients. This explains the inefficacy, and variable results of old, traditional blind plasma therapy," Dr Warbhe said.
Dr Warbhe said our immune system produces multiple antibodies against coronavirus but not all are protective. "The RBD-antibody is protective as it prevents the entry of virus inside the human cell and clears or kills the virus," he said.
He said if given in first 8 to 10 days (viremic phase), the viral load comes down to zero in 24 hours. "Hence, this new, scientific and rational RBD-plasma therapy has become the first line of therapy for saving lives of Covid patients," Dr Warbhe said.