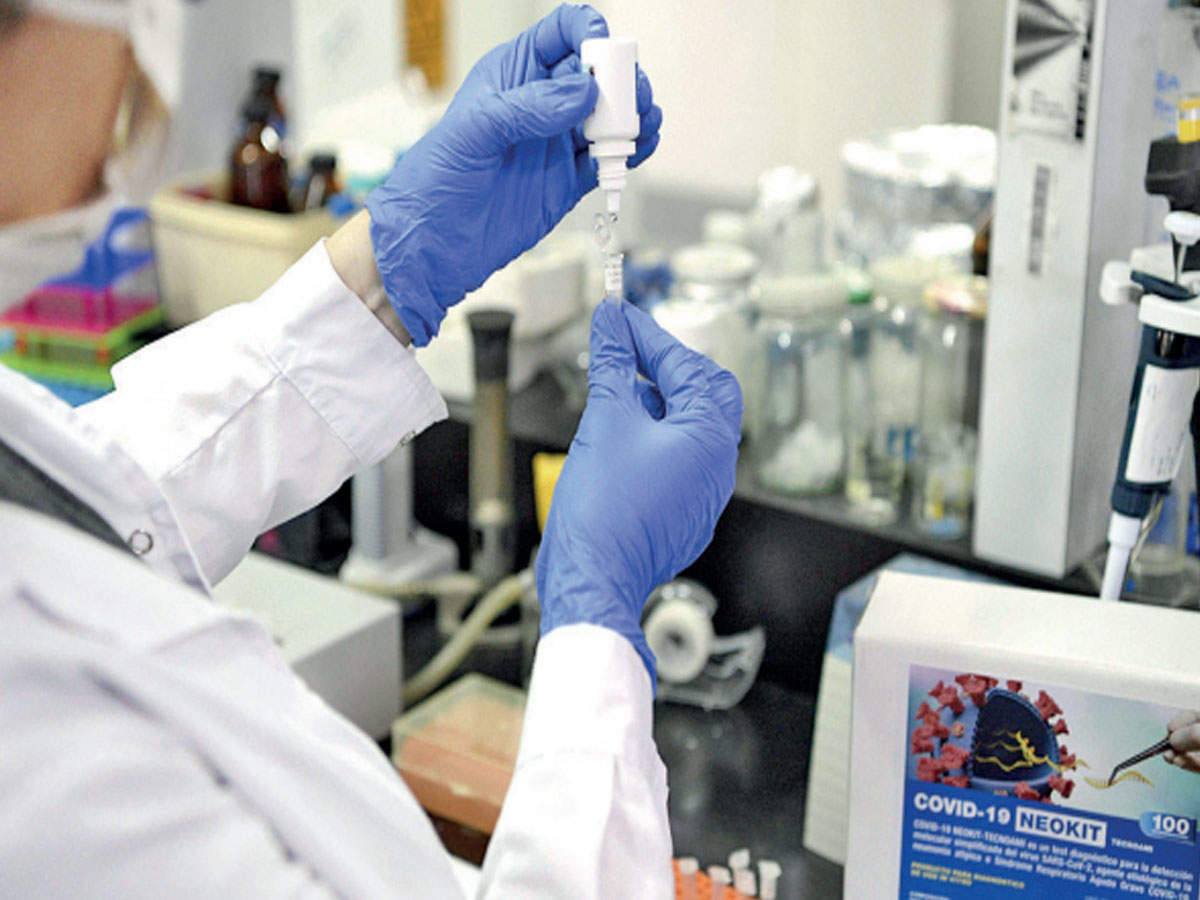 PUNE: All private laboratories testing for Covid have now been asked to preserve
positive swab samples
for a maximum of 30 days. Government-run units will have to store them for a year, an advisory from the Indian Council of Medical Research has said.
The ICMR had earlier asked labs to put all samples in long-term deep-freeze. But many of them ran out of storage space because of high testing rates.
The research agency then revised guidelines asking government labs to preserve at least 10 positive samples a month for at least a year. The government's bio-repositories will also play a role in the safekeeping of samples.
Experts said Covid samples need to be preserved for research purposes as the virus is new. But labs have been facing immense storage challenges. "The samples should be stored for a long period as they are needed for research. But lack of space and increased testing made us revise storage rules," a senior ICMR scientist said.
State officials said all samples were now being sent to the National Institute of Virology in Pune for storage.
Scientists from ICMR added that research will involve genetic analysis of the virus from different swabs.
"There have also been reports of suspected reinfections and scientists are investigating possible causes, patterns and timelines of such cases. So samples have to be kept for investigation as we still don't know much about this virus," a senior ICMR official said.