Esports
New College Esports League Launches; Contest Opens with Madden NFL
By Dian Schaffhauser
11/10/20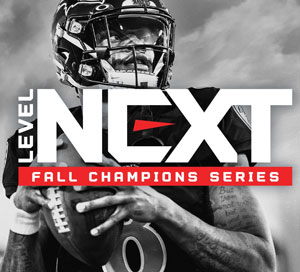 Two companies have announced a new college esports league. The league will be run by Learfield IMG College (not an institution of higher education, but a company involved in intercollegiate athletics) and game producer Electronic Arts. "Level Next," as the new league is called, will serve as the home of EA's college esports contests. Under the new league, students can participate without being a member of a collegiate team; and schools can participate as well.
The first qualifier competition for Level Next began yesterday, with registration open to college students currently attending a four-year accredited university. There's no charge for participating. Participants are playing rounds of Madden NFL. The competition follows an eight-week format, with a regular season, playoffs and a championship. The two companies have promised a pool of $150,000 in prizes with $32,000 tagged to be awarded to campus esports programs through a Twitter social marketing contest. The winning team will also become a "national champion" for its school.
"Until now, collegiate esports has been primarily small-scale, community-based and fragmented. This program will bring the excitement and camaraderie of college competition to a new level," said Todd Sitrin, a senior vice president and general manager for EA Competitive Gaming Entertainment, in a press release.
"The creation of Level Next is an unprecedented opportunity for all of our partners within the collegiate ecosystem — from brands who wish to target this unique and fast-growing audience, to universities who aim to tap into significant engagement being generated in and around esports," added Cole Gahagan, Learfield IMG College president and CEO.
Level Next stated that it would host multiple seasons each year and feature games from different publishers. Eventually, streaming of games will appear on Level Next's Twitch channel.


Dian Schaffhauser is a senior contributing editor for 1105 Media's education publications THE Journal, Campus Technology and Spaces4Learning. She can be reached at [email protected] or on Twitter @schaffhauser.