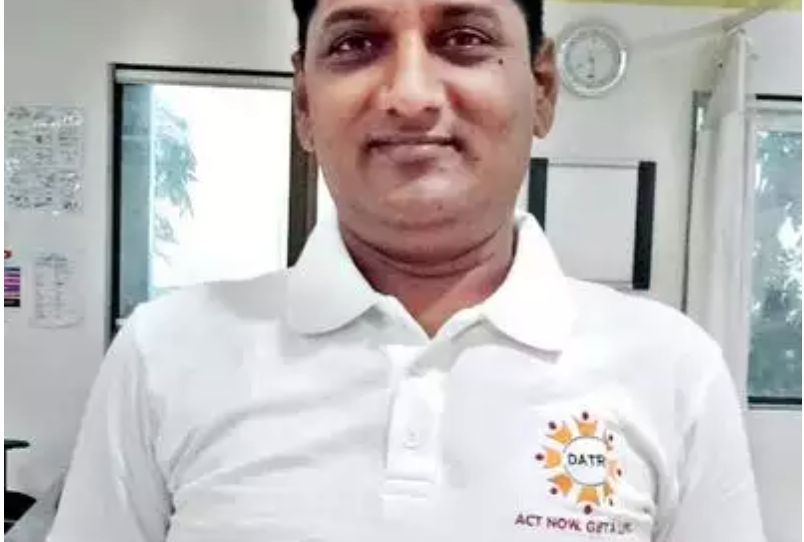 Vijaysinh.Parmar
Surat: Mumbai-based businessman Bhupendra Gudhka (48), who registered as a potential stem cell donor in a global campaign to save a four-year-old boy in the UK, found his selfless zeal rewarded when he matched with another patient in India whose life was saved because of his bone marrow.
Meanwhile, four-year-old Veer Gudhka — whose parents have their roots in Gujarat's Jamnagar — continues to battle his rare genetic disorder, Fanconi anaemia. The HelpVeerNow social media campaign started by his family is desperately seeking a matching stem cell donor that will enable a bone marrow transplant to save the child's life.
A native of Jamnagar, Bhupendra told TOI: "A year ago, a special camp was organised in Bhiwandi to register potential stem cell donors to save Veer's life. I registered as a prospective donor and a few weeks ago, received a call informing that they found a patient that matched my stem cell. I did not know whether I would ever be able to save someone with my stem cells, but God has been kind to me. I appeal to all people to register as donors and help save Veer's life."
"Our efforts over the past year have finally borne fruit. Knowing that our campaign has helped save another life like that of our Veer's fills us with a lot of joy! Bhupendrabhai went through that process and decided to grab the rare opportunity to save a precious life. We, as parents of a child who also needs a donor, appreciate how much such acts of benevolence mean," reads excerpts of Veer's family's message on their campaign page. Nearly 1,549 people, mostly Gujaratis from Gujarat and Mumbai, had registered for the campaign, and Bhupendra was one among them.