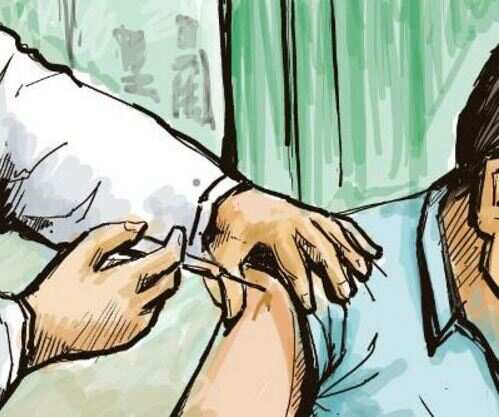 Chennai:
Tamil Nadu
has started enumerating
frontline healthcare workers
who are on the top of the list of people to first receive
Covid-19
vaccine shots. Two of the three vaccines, undergoing trials in the country, are being tested in the state.
Dr T S Selvavinayagam, director of public health, said healthcare workers of all categories from both private and government hospitals will be part of this enumeration process. They include doctors, nurses, lab technicians, pharmacists, drivers and sanitary workers. "It is an ongoing process and our deputy directors are involved in the collection of data. We will know the exact numbers in a month's time," he said.
Tamil Nadu has 4,632 government and 36,154 private clinical establishments, which include hospitals, clinics and laboratories. Chennai has 315 government and 6,735 private clinical establishments.
In September, the Directorate of Public Health and Preventive Medicine instructed all deputy directors of health services to submit a micro plan on three levels — health sub-centres, primary health centres and district level facilities — for conducting vaccination when it is launched by the Government of India.
In October, chief minister Edappadi K Palaniswami announced the vaccine will be provided free to all in the state.
Many districts are almost ready with the data. In Coimbatore, 80% of institutions havesubmitted their numbers, say officials. "We gave them an excel sheet, where they have to fill every health worker's name, employee id number, government issued id number, address and contact number, and email it back to us," said a health department official. "By health worker we mean doctors, nurses, ward boys, sanitary workers, lab technicians, pharmacy staff, administrators, canteen and kitchen staff and even security," he said. Dentists, dental clinics, medical and nursing college students too have been covered.
In Trichy, collector S Sivarasu has instructed government and private hospitals to prepare the list of frontline workers. Indian medicine and homeopathy department in Trichy, which deputed its doctors and hospital workers in the covid care centres and the Covid-19 ward for distribution of Kabasura Kudineer has also been asked to provide health workers' data.
Cuddalore deputy director (public health) T Senthilkumar said the district has submitted the list of frontline workers to be accorded priority in vaccination.